Rhonda Stoppe Talks on Becoming the Couple You Long to Be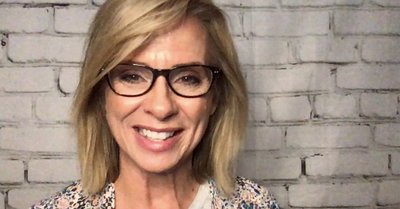 By Rhonda Stoppe, Crosswalk.com
Rhonda Stoppe is known as the "No Regrets Woman," dedicating her life to helping Christians grow in their walk with the Lord. She has been a long-time contributor to Crosswalk, sharing her wisdom in marriage, parenting, grandparenting, and everything in between. In this video, she shares more about herself and the call on her heart to write the book The Marriage Mentor: Becoming the Couple You Long to Be, which she co-wrote with her husband, Steve. They cover topics of respect, unmet expectations, falling out of love, how your marriage can survive the years of parenting toddlers and teens, and the power of sex and romance in remembering your covenant in marriage. They offer a free video series to go along with each chapter, so be sure to check that out as well!
She shares, "If your spouse would change, would you be happy? We are under this belief that happily ever after lies in how well our spouse treats us. But the reality is our happiness does not lie in how well we are treated by our spouse. Our happiness lies when we discover who loves us. Our Creator, the Creator of heaven and earth, who sent His son to prove His love for us and to purchase us for His treasure. He is our happily ever after." Rhonda has written countless articles for Crosswalk, where she talks more on this and the inevitable challenges that come along in marriage.
Do you feel you are falling out of love with your spouse? Are you close to giving up and walking out? Do you need to re-focus on God's design for your marriage? If so, this might be a great resource for you to renew your hope and commitment in your marriage.
Crosswalk Articles by Rhonda:
5 Necessary Steps for Marriage Restoration
Married...but in Love with Someone Else?
Are Sex and Intimacy the Same Thing?
4 Dangers of Believing Marriage Will Complete You
Photo credit: ©YouTube