3 Uplifting Ways to Rely on God When You're Tired of Being Alone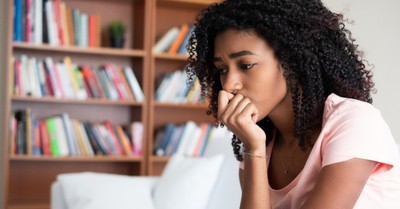 By Hope Bolinger, Crosswalk.com
We want to be happy whenever our friends post engagement photos on Facebook, or whenever a couple announces they have a baby on the way. But many of us Christian singles have to swallow feelings of envy or sadness whenever we scroll on social media. Many of us are tired of being alone.
Scripture calls singleness a gift. And in many ways, God has opened my eyes over the past few years to realize the benefits of this season (and perhaps, lifetime). But I do understand the loneliness that can often accompany us singles when we see yet another post on social media about a friend who got engaged. So how do we combat this loneliness? Do we have people in Scripture we can analyze and relate to? And how can we pull ourselves out of this loneliness funk by reminding ourselves of where our true identity lies, with Christ? We also want to find healthy ways to do with a strong biblical basis. Let's explore these questions and more.
What Does the Bible Say about Loneliness?
Many people felt lonely in the Bible, including our Lord and Savior. We'll dive into a few examples in a moment, but let's analyze some Bible verses that talk about loneliness. We should note that dating didn't exist in the Bible. Most marriages would've been arranged. But that doesn't exclude people from feeling alone, such as the verses below.
Psalm 25:16: "Turn to me and be gracious to me, for I am lonely and afflicted."
The Psalmist here cries out to God because he feels alone. He knows he can call upon the Lord to sit with him during the hurting.
Psalm 68:6: "God sets the lonely in families, he leads out the prisoners with singing; but the rebellious live in a sun-scorched land."
God has his eye on the sparrow. He cares about those who hurt and feel abandoned. Our Lord does not pretend that such emotions do not exist. Instead, he stands alongside us.
Proverbs 18:24: "One who has unreliable friends soon comes to ruin, but there is a friend who sticks closer than a brother."
Unreliable friends can also sometimes play into our loneliness, especially when they start dating. Perhaps we used to spend time with a brother or sister in Christ, but once they dove into a romantic relationship, we haven't heard from them since. Loneliness doesn't always come from a dearth of a romantic relationship. But since this article's main focal point is on Christian singles who want to find themselves with a loving and godly partner, we'll aim our focus on that group specifically in many of these verses and examples.
Examples of Loneliness in the Bible
We can point to plenty of examples of loneliness in the Bible. If you take one look a the life of David, you can write an entire book on him alone and how he felt isolated. But for the sake of brevity, this article will dive into three examples.
First of all, let's take a look at Naomi. She lost her sons and husband in one fell swoop. Loneliness consumed her to the point where she changed her name to mean "bitter" or "bitterness." Nevertheless, God continued to move in her story. Her daughter-in-law finds a kinsman-redeemer, and thanks to the help of Naomi, Ruth (the daughter-in-law) marries Boaz. Their line continues all the way to Jesus.
Secondly, we'll analyze the prophet Jeremiah. Known as the weeping prophet, and for a good reason. Babylon had sacked Jerusalem, and he watched his beloved friends and family disappear to Babylon in captivity. He cries out to God. And the Lord doesn't leave Israel in captivity forever. In fact, 70 years later, they return to their homeland.
Finally, let's take a look at Jesus. In the Garden of Gethsemane, his disciples had fallen asleep. And later on the cross, he says God has forsaken him (Matthew 27:46). Jesus understood loneliness more than anyone else in the Bible, for, in the last hour, the Father turns away.
Bible Verses about Never Walking Alone
But we have a blessed Savior who understands our loneliness and never allows us to walk alone. Let's explore some Bible verses that show us how he stands with us, side-by-side, always.
Deuteronomy 31:6: "Be strong and courageous. Do not be afraid or terrified because of them, for the LORD your God goes with you; he will never leave you nor forsake you."
God does not forsake us. He will never leave us, no matter what we have done. If we have a relationship with him, we have a no-loneliness guarantee.
Psalm 27:10: "Though my father and mother forsake me, the LORD will receive me."
It doesn't matter who has abandoned us in our lives, nor how many terrible experiences we've had in relationships. God always receives us. We can run to him with open arms and come boldly into his presence.
Matthew 28:20: "Teaching them to observe all that I have commanded you. And behold, I am with you always, to the end of the age."
Our relationship with God doesn't have an expiration date. Although friends and family will disappoint us, as we all fall prey to sin and temptation, God never will.
For other great examples of Bible verses about never walking alone, check out this article here.
3 Ways to Rely on God When You're Tired of Being Alone
From the above examples, we know that plenty of people in the Bible struggle with loneliness, even when in communion with God. So how do we rely on God when we feel tired of waiting for a romantic relationship to start? Although these points, by no means, cover the breadth of ways one can lean on the Lord, these should offer a great primer to start.
Make a Gratitude List
Sure, maybe God hasn't granted us a relationship with a godly partner, but he has given us so many wonderful and precious gifts (singleness included). The more we realize how much grace he has bestowed upon us, our joy and contentment will buoy.
Ask God to Show You Ways to Love on People
This probably won't come as a shock (but we often need this reminder) that a relationship doesn't negate loneliness. I know far too many Christians in a relationship who feel more alone than ever before. Singleness doesn't bar us from finding ways to love our neighbors and care for our brothers and sisters. Ask the Lord to open your eyes to people who feel isolated or unloved.
Remember God's Never-ending Friendship
Obviously, on paper, it sounds far easier than the actual implementation. "Yeah, yeah, I get it. God is with me always." But often we don't realize the profundity of this statement. The God who created the entire universe sits with us in our hurt, our pain, our suffering. He has undergone isolation, loneliness, and abandonment. He sticketh closer than a brother and understands any trials we undergo. And better yet, although others may fail or disappoint us, our God never will.
Also, remember that God has a plan for your life. It may include a godly partner, and perhaps it will not. In any case, he has crafted something so beautiful that you cannot even imagine or come up with something remotely as wonderful. Trust him. He knows what he's doing.
Related Resource: Listen to our FREE podcast, Reframed: The Power of Perspective. In each episode, Carley provides practical techniques for identifying and reframing negative thinking patterns. Listen to an episode below, and check out all of our episodes on LifeAudio.com.
Photo credit: ©GettyImages/tommaso79
---
Hope Bolinger is an acquisitions editor at End Game Press, and the author 21+ books. More than 1400 of her works have been featured in various publications. Check out her books at hopebolinger.com for clean books in most genres, great for adults and kids.