Hope is Born: Live Walk-thru Nativity (12/17-19)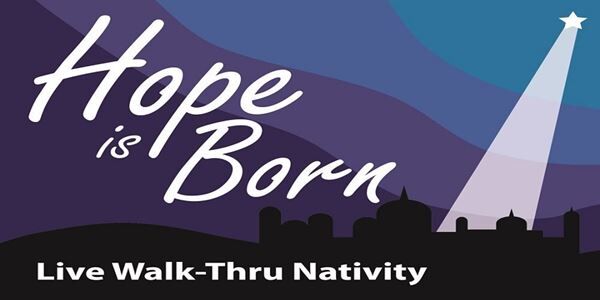 7:00 PM on Friday, December 17 - 9:00 PM on Sunday, December 19
These have been difficult times for many and full of uncertainties. Although, there is one thing we can be certain of and that is our reason for hope that was born 2,000 years ago in the town of Bethlehem. El Camino Baptist (2805 El Camino Ave, Sacramento) brings you an outdoor presentation of the Christmas story in a walk-through Live Nativity experience with actors and narration on Friday-Sunday, December 17-19 (7-9PM). Showings begin every 5 minutes. Reserve your spot today for this free event! Walk-ups are accepted, but will be first-come, first-serve, while spots last. A reservation guarantees your spot and prevents long wait times. We look forward to seeing you!
To abide by COVID regulations, we ask that guests make a reservation in advance for your group. To see available showing times, click on the "Ticket" link. This is a FREE event. Also, please note:
1. Plan to arrive 15 minutes before your reservation
2. This event is outdoors, so dress appropriately
3. Upon arrival, practice social distancing
4. Masks/face coverings are encouraged for guests 2 years and older.
For more details, visit https://fb.me/e/2BW1O2fcQ.
Location:
El Camino Baptist Church
2805 El Camino Ave
Sacramento, CA 95821
Google Map