The Compassionate One - Invading the Privacy of God - Week of November 15
Crosswalk.com

The Compassionate One
It's not strange to think about Jesus as the Compassionate One. Look at all the healings he performed. Even four-year-old kids can sing "Jesus Loves Me."
As strange as it may sound, though, I didn't consciously connect Jesus' love with compassion until recently. In the New Testament the Greek word for God's love is agape and the word has nothing to do with emotions. It's an attitude, a commitment, a form of behavior.
It took me a long time to understand Christians who said, "I love you, but I don't like you." For me, one encompassed the other. Gradually a marvelous reality dawned on me: godly love-love in its purest form-doesn't involve feelings. Love is a commitment.
I learned this a few years ago when I had a few hassles with a member of our church, whom I'll call Pete. In business meetings, I could count on Pete's taking an opposing stand on anything I said. We simply had different value systems and we viewed life differently.
One day I was in a low spot after a run-in with Pete. Then Betty, one of the sweetest women in the congregation, called me. She had been trying to deal with a man named Bob who wasn't easy to like, hadn't had much of a happy life, felt rejected by most people, and worst of all, just didn't seem to have much common sense.
I quoted the words from a sign I had (and still have) on my office wall: "People need love the most when they deserve it the least." I threw in the biblical reference about Jesus rebuking those who behave kindly only to those who respond to them. Same message. Then I had the good sense to shut up.
After a long pause, Betty thanked me. "I don't love him like a brother in the Lord," she said. "You know, I've never opened my heart to him. That's what I need to do."
After that conversation, I sat at my desk and I heard an inner question, Did you hear what you said to Betty?
Was that God speaking through my mind? Probably, and I wasn't going to ignore it. Mentally, I replayed what I had just said. Then I got the message. Pete didn't deserve my love-or so it seemed to me-but he sure needed it.
I repented. I prayed for Pete regularly for a long time. We never got to be friends, but I no longer bristled around him. (Of course, actually, I think he softened).
That's how I began to think of love-objectively doing the right thing for others, reaching out to people regardless of feelings. Love means caring for their welfare.
Consequently, that's how I perceived God-magnanimously enduring us, but not necessarily liking it. Lately, I've begun to catch a broader view of the divine personality, to see that Jesus Christ is compassionate. That is, Jesus feels loving. He cares.
Yeah, simple, I know, as most things about the divine nature are when we get them figured out. In times before, I had explained John 13:35 ("Jesus wept") by saying: "Hey, he wept for Lazarus because he was a friend." That didn't necessarily mean Jesus would feel sadness for me or anyone else. I also knew that the Gospel writer says, "Then Jesus, looking at him [the rich young ruler], loved him" (Mk 10:21a, NKJV). But he used the Greek verbal form of agape, so it didn't have to refer to emotion, but commitment to the young man's good.
Then just today I read this verse: "And when Jesus went out He saw a great multitude; and He was moved with compassion for them, and healed their sick" (Mt 14:14, NKJV). There, I saw it: moved with compassion.
Here's another statement: "And Jesus went about all the cities and villages, teaching in their synagogues, preaching the gospel of the kingdom, and healing every sickness and every disease among the people. But when He saw the multitudes, He was moved with compassion for them, because they were weary and scattered, like sheep having no shepherd" (Mt 9:35-36, NKJV).
Jesus cared emotionally; his actions involved his feelings. The plight of the crowd touched some powerful emotional chord in him. Then I saw Jesus the Compassionate One. He cared for the multitude. Does that mean he cares for me?
As I prayed today, I tried to think of myself as the object of God's compassion. What would it be like to be the object of the caring emotions of my Savior?
Tears came to my eyes as I realized this was more than what we call disinterested love. This was a love that embodies concern, feelings, and understanding.
"Do you really have those warm, caring feelings for me?" I asked.
I remained silent and slowly, like a warmth that spread through me, I felt loved. God's compassion engulfed me. I felt like a small child again, being held tightly in my mothers' arms.
Then another idea crept into my consciousness: Cec, if God is that compassionate toward you, shouldn't you be as tender and compassionate toward yourself?
I couldn't believe my own thought. Compassionate toward myself? What did that mean?
As I allowed the silence to remain, I did one of those quick life inventories. Yes, I had been a bit hard on myself. Yes, I had demanded much and, no, I hadn't been particularly understanding when I failed.
I continued to resist those thoughts, and the moments ticked by. Finally, a memory came to me. In the late 1980s, I had a prayer partner named Bob Ramey. One day he told me, "You're understanding and compassionate with others. Why don't you turn a little of it on yourself?"
I stared at him in shock.
"Think of yourself objectively. If Cec were another person, someone who came to you for help, how would you feel toward him?"
"I get it now," I said. Unfortunately, I soon forgot the lesson. A full decade later, the memory crashed inside my head. I started accepting and applying truths I had perceived all along on an intellectual plane, but had never allowed to creep into my heart.
Now I know that I can be understanding, accepting, and compassionate toward even Cec because of Jesus Christ. To follow him means to be like him, to love and care about what he cares about. And Cec is a person he cares about.
This must sound like one of the simplest things I've ever written. And it is. But it's a lesson that was a long time getting through to me. I've finally accepted the personal compassion of a compassionate God.
Today, I've mediated on the Compassionate One-the one who understands. It's as if Jesus' arm is around my shoulder and he whispers, "It's okay to be less than perfect. I care deeply about you."
Then I know I'm in the presence of the Compassionate One.
Casting all your care upon Him, for He cares for you.
1 Peter 5:7, NKJV

Compassionate One,
thank you for loving me with an emotional love;
thank you that your heart is touched with my pain,
my heartaches,
my disappointments.
You care. You really care. Thanks. Amen.
For more from Cec, please visit www.cecilmurphey.com.
---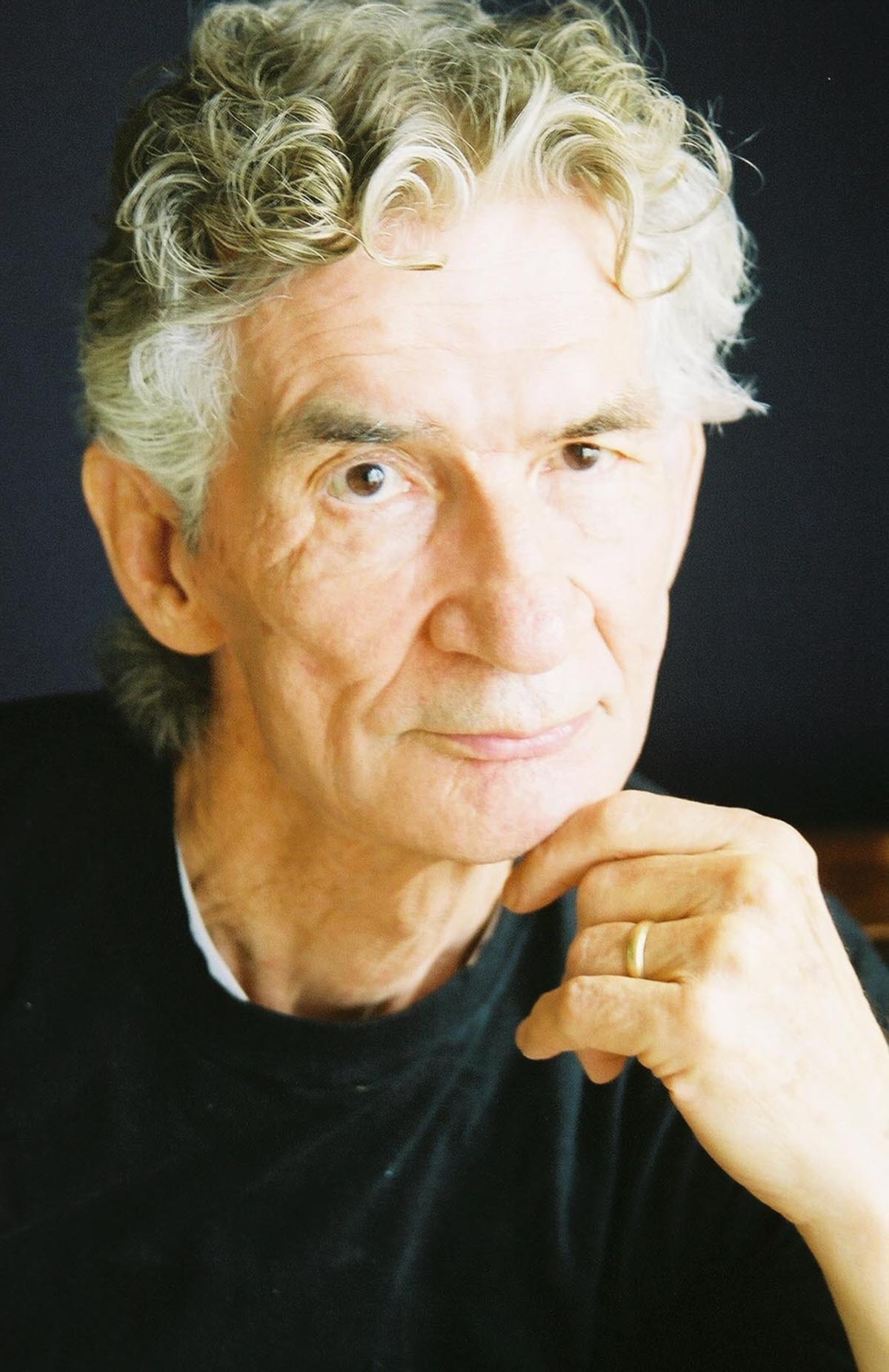 Cecil Murphey has written more than one hundred books on a variety of topics with an emphasis on Spiritual Growth, Christian Living, Caregiving, and Heaven. He enjoys preaching in churches and speaking and teaching at conferences around the world. To book Cec for your next event, please contact Twila Belk at 563-332-1622.