10 Reasons Keeping Score Is So Dangerous for a Marriage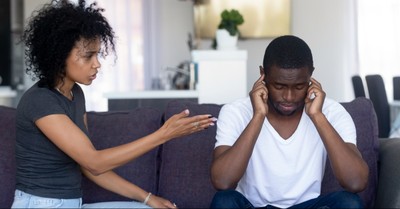 By Lynette Kittle, Crosswalk.com
When Chicago Bears' Cody Parkey's field goal kick failed to win the wild card playoff game a few years ago, fans didn't seem to care that he had scored 9 of the 15 points to bring them to an almost win.
Erupting with disdain, fans turned on Parkey, focusing entirely on his failed field goal along with drudging up past missed kicks in his career.
Likewise in marriage, couples often keep score of a spouse's missteps, tallying up past failures that fuel explosive reactions to current mistakes.
Who's Keeping Score Anyways?
Often score-keeping spouses justify keeping track of their spouse's wrongdoings because of past hurts, wounds, and disappointments they've endured in the relationship.
Even if a husband or wife manages to score points in their relationship efforts, it only takes one major mess up to nullify all their previous successes and have a spouse focus predominantly on their failures.
Consequently a wounded spouse often believes they are in the right in adding up points. But keeping score can cause irreparable damage to a marriage.
Here are 10 reasons why keeping score is so dangerous for a marriage.
Photo Credit: © GettyImages/fizkes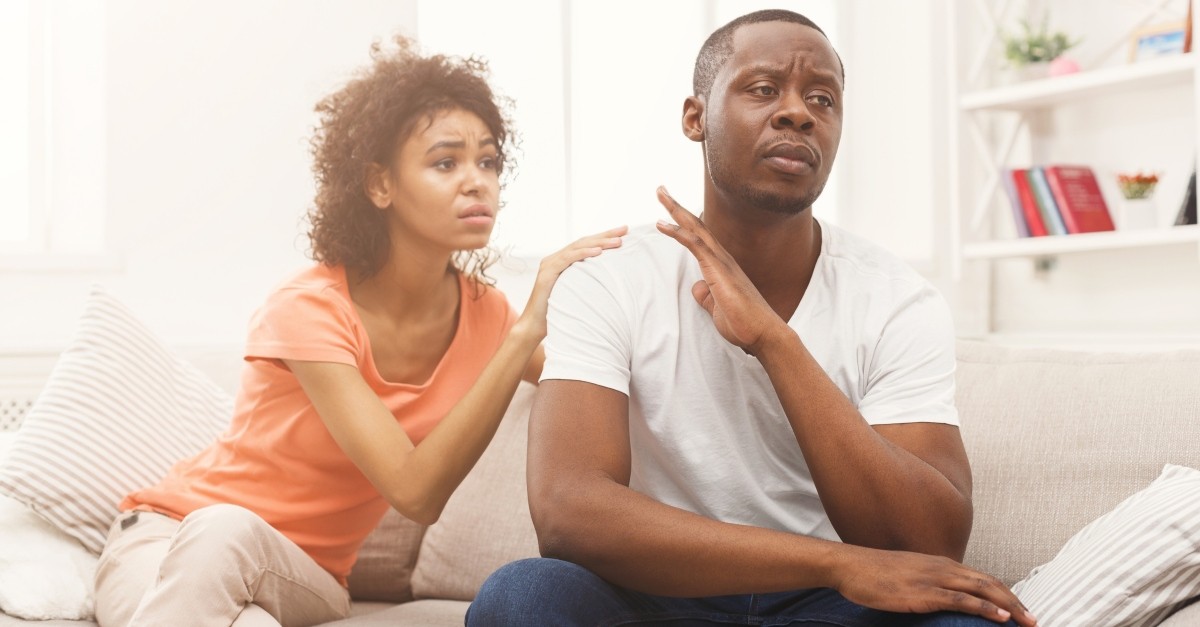 1. Keeping Score Is Rooted in Pride
As with Adam in the garden, he wanted to make sure God knew Eve was the one to mess up. He didn't want God to think sinning was his idea because pride makes an issue of who is right and who is wrong. But Luke 14:11 reminds us, "For all those who exalt themselves will be humbled, and those who humble themselves will be exalted."
As a spouse we can choose humility, recognizing that blaming one another is rooted in pride. Proverbs 11:2 offers insight into the fruit of pride: "When pride comes, then comes disgrace, but with humility comes wisdom."
So rather than pointing out a spouse's failures in ways that hurt and tear them down, we can choose humility, letting God's kindness flow through us to help console and comfort them. Like Philippians 2:3 urges us "Do nothing out of selfish ambition or vain conceit. Rather, in humility value others above yourselves."
2. Keeping Score Leads to Discontent
Expecting a husband or wife to never disappoint, hurt, or let us down causes couples to have unrealistic expectations. Because spouses — sometimes unintentionally and sometimes on purpose — hurt each other out of their own wounds, letdowns can quickly lead to disillusionment.
But keeping score in marriage with hopes of making things right only brings more discontent. Instead Luke 6:29 instructs, "If someone slaps you on one cheek, turn to them the other also. If someone takes your coat, do not withhold your shirt from them."
A gentle response to a spouse's wrong action can bring godly sorrow and healing to broken areas in the relationship more effectively than score keeping will.
Photo Credit: © Getty Images/Prostock-Studio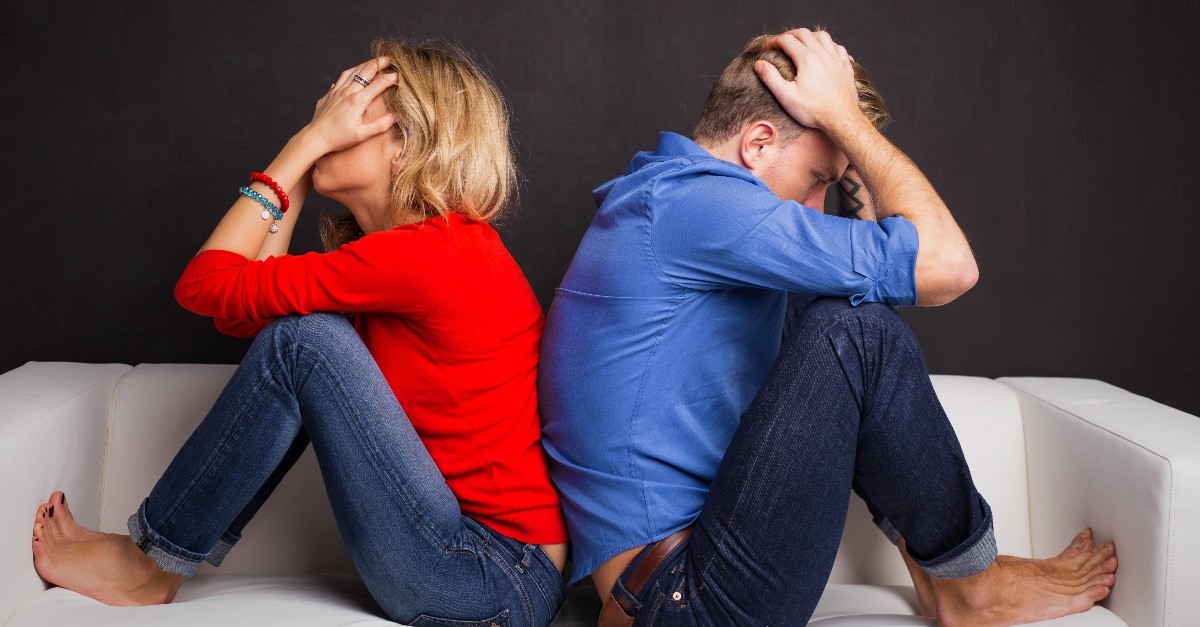 3. Keeping Score Breeds Fear
Score keeping leads a spouse to believe it doesn't matter if they do 100 things right because it only takes one wrong action to erase all their previous scoring.
Fearful of being punished for messing up, a spouse soon finds ways around the scoring grid, leading some to dishonesty and deceitfulness rather than face losing scoreboard consequences.
Instead of cultivating a relationship of transparency and confession, a low scoring spouse looks for ways to avoid the confrontation and penalties tied to failing.
But 1 John 4:18 explains how, "There is no fear in love. But perfect love drives out fear, because fear has to do with punishment. The one who fears is not made perfect in love."
4. Keeping Score Sets Up Opponents
Keeping score in marriage causes a "you against me" mindset in a relationship, while living with a team attitude is much more enjoyable than living like opponents pitted against each other.
But the enemy looks for ways to cause division in marriages, stirring up strife and baiting couples to be at odds, causing marriages to turn into battlegrounds.
Still God didn't design marriage to be a competition between husband and wife but rather where spouses are called to, "Submit to one another out of reverence for Christ" (Ephesians 5:21).
A union is to be like Christ's relationship to the Church, where a husband loves his wife as he loves himself, and where a wife respect her husband (Ephesians 5:33). As well where a husband selflessly loves his wife and gives himself up for her (Ephesians 5:25)
Photo Credit: © Getty Images/grinvalds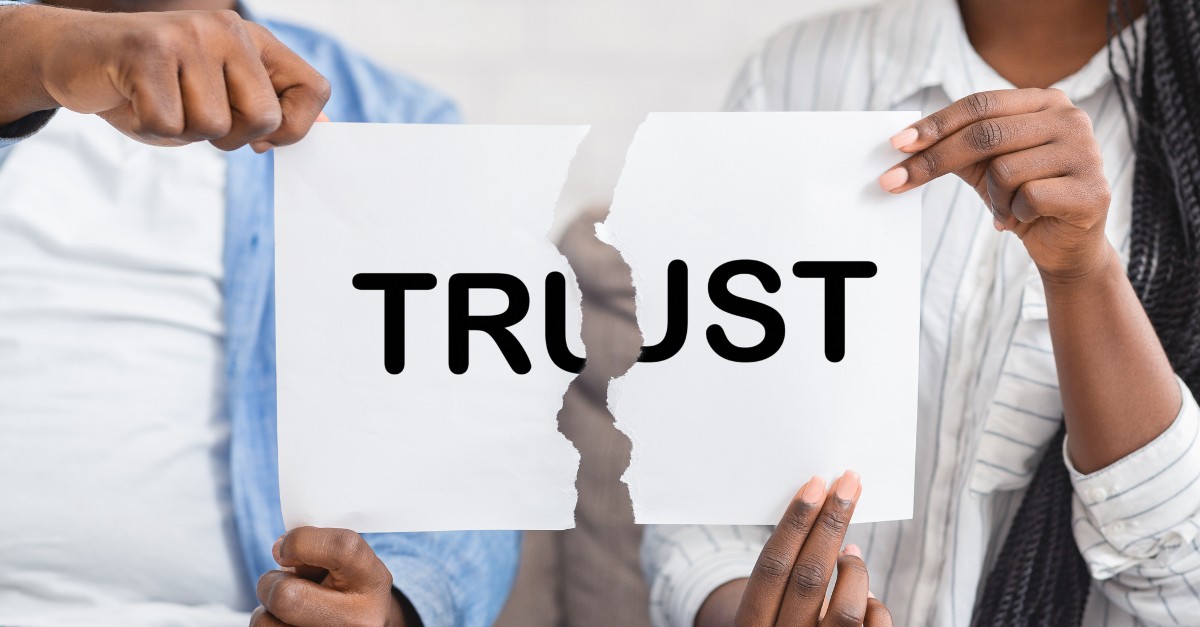 5. Keeping Score Separates
Instead of cultivating and fostering an atmosphere of love and forgiveness, of a growing together as one in God's grace, score keeping pushes a couple apart. It works to separate what God has joined together instead of nurturing and unifying oneness.
At the moment of hurt, score-keeping emotions fuel responses that can potentially be detrimental and cause long-lasting, irreversible damage to a marriage by spewing out a long list of failures.
Like Proverbs 17:9 explains, "Whoever would foster love covers over an offense, but whoever repeats the matter separates close friends."
6. Keeping Score Blurs Vision
In marriage it's easier for us to see the weaknesses and failures in our spouses while mostly ignoring our own. But Matthew 7:5 reminds us, "You hypocrite, first take the plank out of your own eye, and then you will see more clearly to remove the speck from your brother's eye."
Because it is so easy to overlook our own sin, 2 Corinthians 13:5 urges us to, "Examine yourselves to see whether you are in the faith; test yourselves."
As well, Matthew 7:3, asks, "Why do you look at the speck of sawdust in your brother's eye and pay no attention to the plank in your own eye?"
Self-examination leads to clearer vision. Looking close-up at our own weaknesses and failures helps us to seek God's help in our own lives. It also helps to cultivate a more compassionate and forgiving heart towards our spouse when they stumble or mess up.
Photo Credit: © Getty Images/Prostock-Studio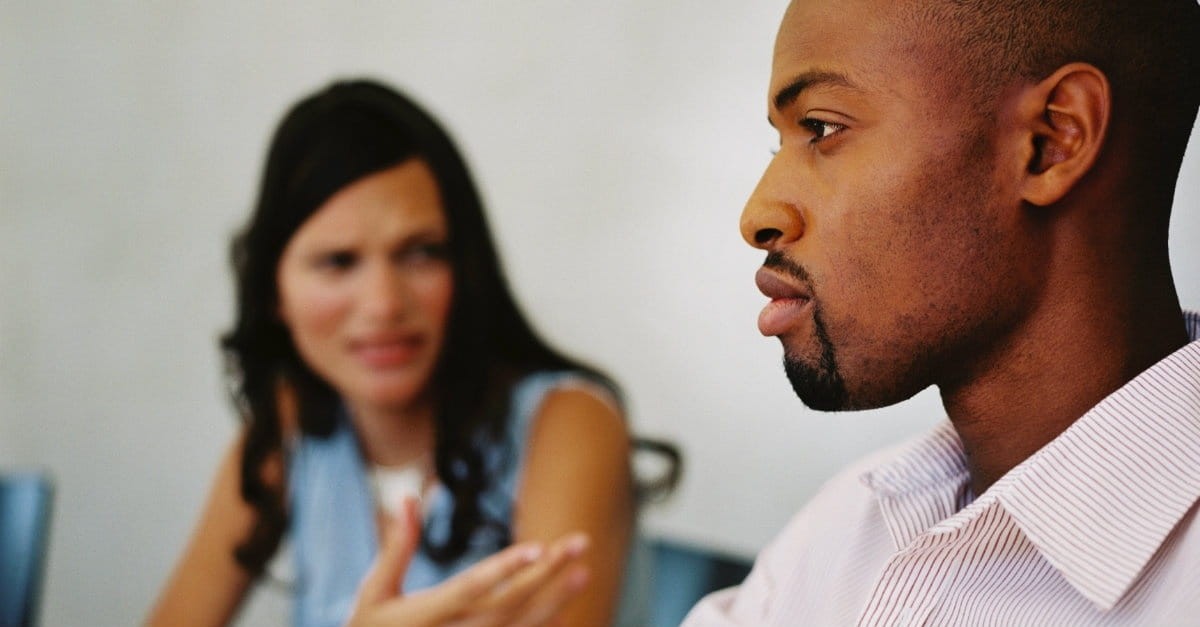 7. Keeping Score Limits Forgiveness
In keeping score a spouse is setting up limits to how much they are willing to forgive. The Apostle Peter thought there were limits, too. "Then Peter came to Jesus and asked, 'Lord, how many times shall I forgive my brother or sister who sins against me? Up to seven times?'" (Matthew 18:21)
Peter probably thought he was being extremely generous in his offer to forgive seven times, but "Jesus answered, 'I tell you, not seven times, but seventy-seven times'" (Matthew 18:22).
How many times do spouses believe they have forgiven each other for former transgressions until something new happens? New grievances trigger an avalanche of past wrongdoings, so instead of responding with love, forgiveness, and comfort, they lash out with a list of all their failures.
Sadly, unforgiveness leads to hardness of heart, which is so destructive and dangerous in marriage, because as Jesus explained in Matthew 19:8, a hardened heart leads couples to divorce.
8. Keeping Score Fails the Love Test
Although usually easier said than done in any relationship, and often more so in marriage, Jesus said, "A new commandment I give to you, that you love one another, even as I have loved you, that you also love one another" (John 13:34).
Keeping score reveals a lack of loving a spouse like God loves us. If we truly love Him, we'll demonstrate it by loving our spouse.
Often couples think this commandment applies to everyone but their spouse, but if we're failing to love our spouse, we're most likely failing to love God and others too.
Photo Credit: © Getty Images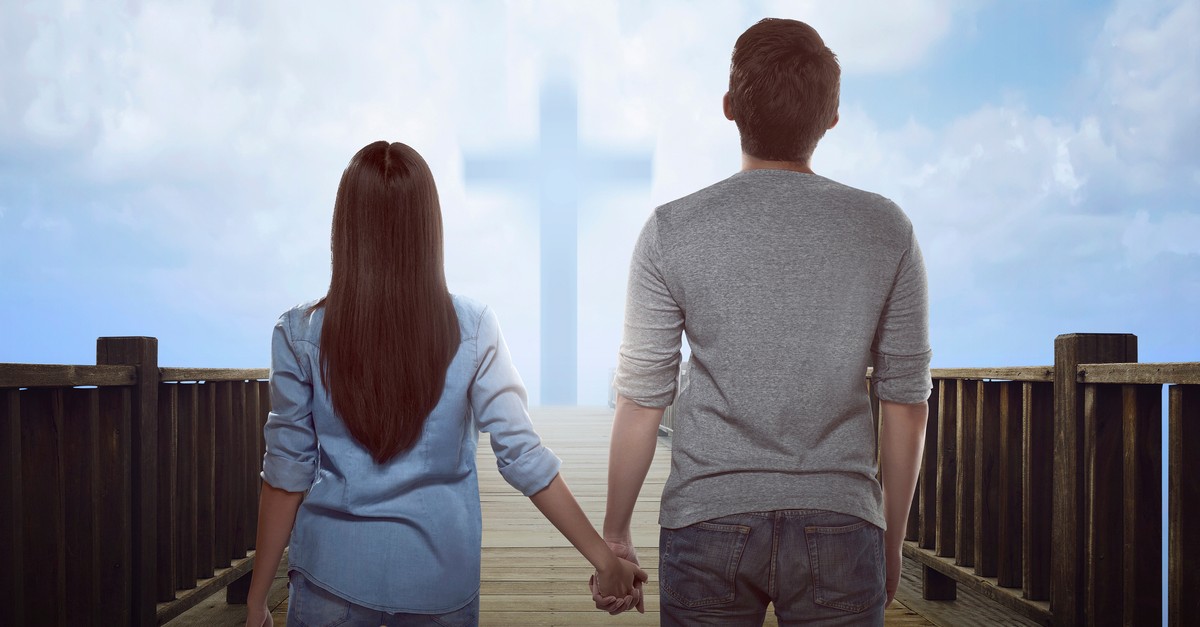 9. Keeping Score Fosters Conditional Love
God urges us, "Above all, love each other deeply, because love covers over a multitude of sins" (1 Peter 4:8).
But keeping score in marriage uncovers sin by pointing out weaknesses, tracking every failure, and setting love up as a commodity to be earned, rather than letting it cover a spouse's transgressions.
Deciding if a spouse's points add up fosters conditional love, and falls short of what it means to be loved and forgiven by God. As Luke 7:47 explains, whoever has been forgiven little loves little.
10. Keeping Score Discounts Jesus' Sacrifice
Score keeping reveals a heart unwilling to accept Jesus' sacrifice as payment enough for a spouse's sins. Yet Matthew 6:14 explains, "For if you forgive other people when they sin against you, your heavenly Father will also forgive you."
God calls us to forgive our spouses, not to be their scorekeepers. By keeping track of their failings we discount His provision and determine that it's insufficient to cover the cost of their sin.
Thankfully when we come into a relationship with God, He doesn't keep a running score against us when it comes to our failures, but rather tells us that He will remember our sins no more (Hebrews 10:17).
Instead of God adding up points against us, "As far as the east is from the west, so far has He removed our transgressions from us" (Psalm 103:12).
Photo Credit: © Getty Images/leolintang